Polycraft Bowrider Mary 100HP - Per Hour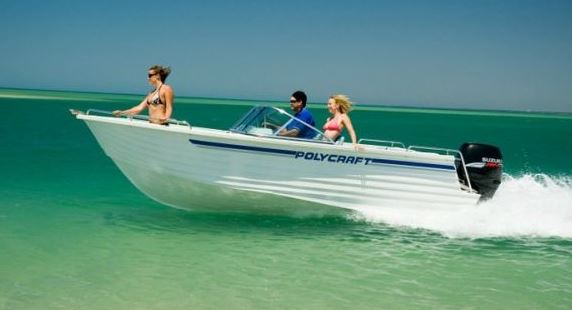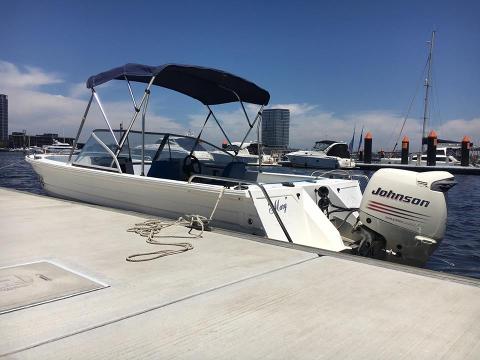 Location: Docklands, VIC
Product code: P78GPA
Our Bowrider Mary is powered by a 100 HP Honda outboard motor that offers
our customers with a unique soft ride. They flex to absorb the impact
of the sea and works like car shock absorbers, not like your standard
aluminium tinny.
When winds are above 15 knots, we can
safely continue to operating made possible by our appropriate position
in the harbour and river, different from hire companies that are exposed
in rougher waters of the bay.
Non-licensed drivers can now fish
in Hobsons Bay and Williamstown. Please note that non-licensed
drivers can still hire our Bowriders but under restricted speed allowable
to non-licensed holders.

The speed limit of 5 knots only between Docklands and Westgate bridge and speed limit of 8
knots only between Westgate bridge and Williams town breakwater.
A security bond of $500 is required prior to boarding and booking is non- refundable but can only be deferred to a later date.

NOTICE TO PUBLIC:
During busy seasons, we will be requiring full payment for bookings. Thank you for your understanding.