Polycraft Bowrider Joy 40HP - Half Day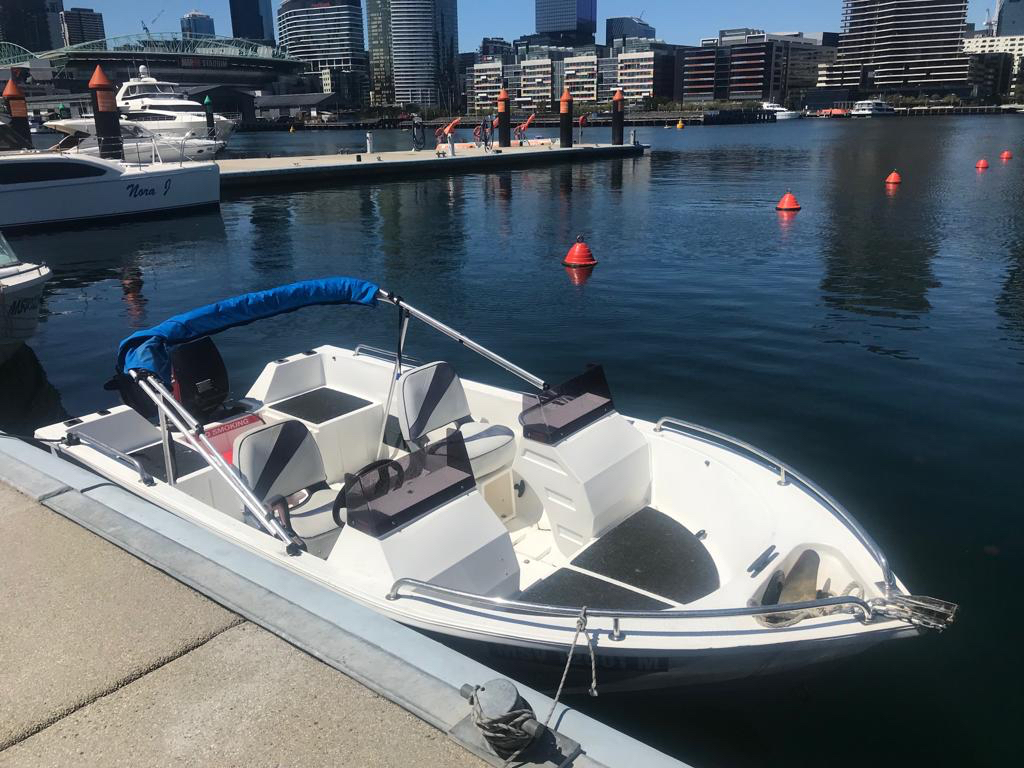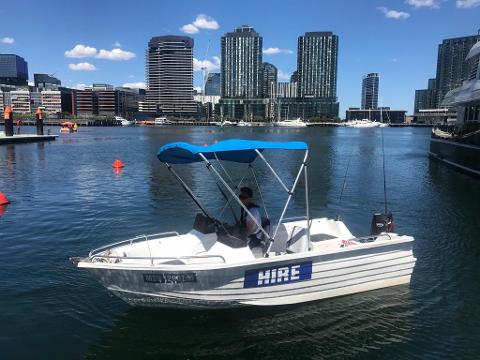 Duration: 4 Hours (approx.)
Location: Docklands, VIC
Product code: PY1CXB
This Bowrider is powered by a 40 HP Honda outboard motor that offers our
customers with a unique soft ride. They flex to absorb the impact of the
sea and works like car shock absorbers, not like your standard
aluminium tinny.
This boat can be driven by both licensed and
unlicensed drivers. Please note that non-licensed drivers can still
hire our Bowriders but under restricted speed allowable to non-licensed
holders. If licensed, fuel is separate but speed is not restricted.
Non-licensed drivers can now fish in Hobsons Bay and Williamstown.
The
speed limit of 5 knots only between Docklands and Westgate bridge and
the speed limit of 8 knots only between Westgate bridge and Williams
town breakwater. Fuel is payable for the licensed driver
A security bond of $350 is required
prior
to boarding and booking is non-refundable but can only be deferred to a
later date. For in water use only. Towing is not yet available.
Cancellations Due to Weather

Please
note bookings are non-refundable. Boat4hire PCC Boat Management
reserves the right to cancel bookings WITHIN 24 hour period (may be on
the day of booking) should actual weather on site deemed unsuitable for
cruising. For cancelled bookings, it can be deferred to another
available date without additional cost.Verification
A
photo ID and credit card used online must be brought on the day of
activity for verification. The name in the booking and on the cards
presented must match. Otherwise, the booking will not proceed and the
payment will be forfeited.
Alternatively, if using someone else's
credit card, the person who owns the credit card must sign the
agreement forms and must be present on the day of the activity along
with the credit card and photo ID for verification.