24HRS Bowrider 100HP Hire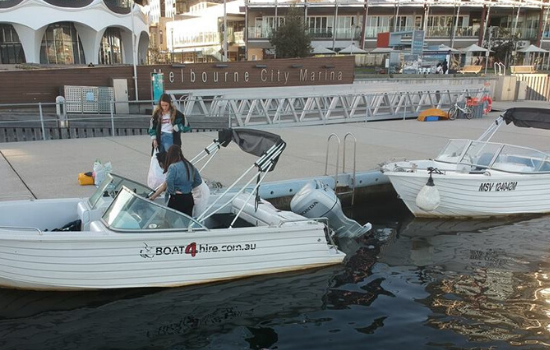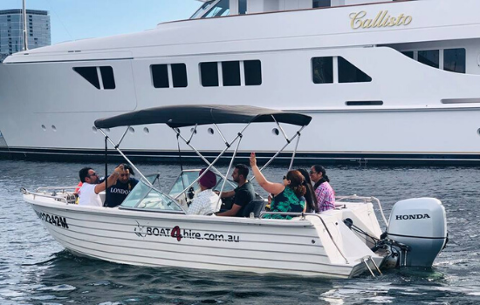 Our Bowriders powered by a 100 HP Honda outboard motor that
offers our customers with a unique soft ride. They flex to absorb the
impact of the sea and works like car shock absorbers, not like your
standard aluminium tinny. When winds are above 15 knots, we can
safely continue to operating made possible by our appropriate position
in the harbour and river, different from hire companies that are exposed
in rougher waters of the bay. Equipped with navigation lights for night driving.
Please note: The speed
limit of 5 knots only between Docklands and Westgate bridge and speed
limit of 8 knots only between Westgate bridge and Williams town
breakwater.
This rental requires a valid boating license.
A security bond of $500 is required prior to boarding. For credit card bonds, the name on the credit card must match the name of the hirer. An ID may be required for validation. Credit card bonds will fall off within 8-10 business days. Cash bonds are also accepted.
Booking is non-refundable but can only be deferred to a later date in case of weather-related cancellations.