Skippered Cruise on Riviera 4000 Offshore "Voodoo"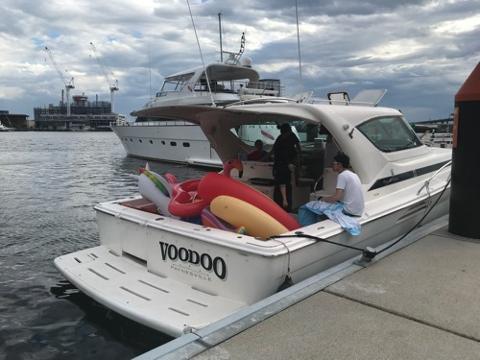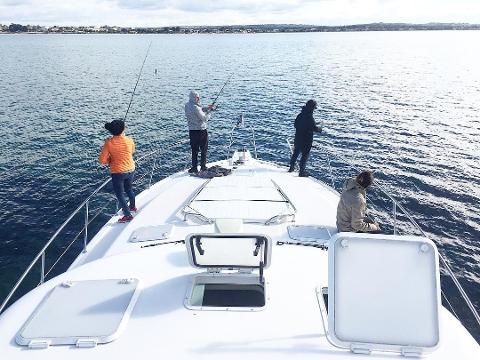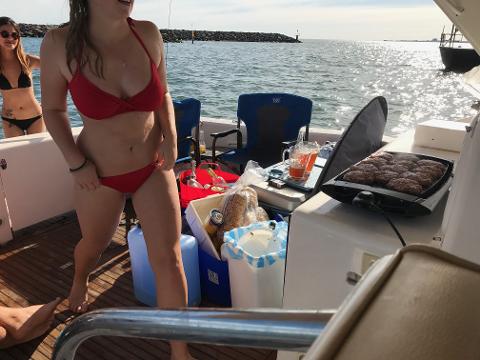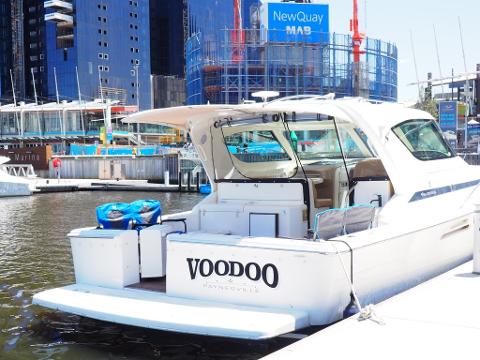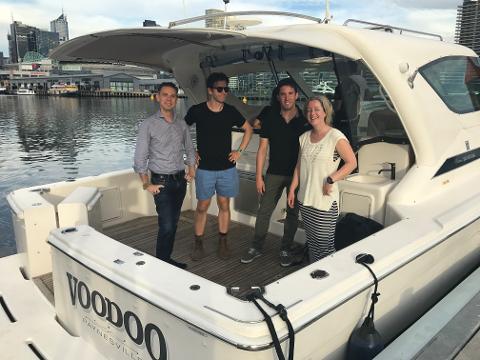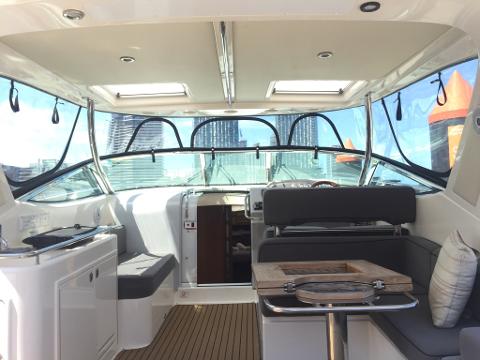 Book an hour cruise onboard Riviera 4000 offshore "Voodoo". This boat can take up to 14 passengers. Get additional discounts if you book more hours. Contact our support if you wish to cruise for longer hours to get a quote. Skipper and fuel are included in the rate.On the instructions page, indicate the preferred date and time of the cruise. Our staff will contact you to confirm if the date is available.
RESTRICTED CREW MEMBERSHIP CODE OF CONDUCT AGREEMENT
1. Crew members are required to arrive on time and are advised to arrive 15 minutes prior to departure to the agreed time. Late arrivals will result in additional waiting charges-at a rate of $100 per hour. Crew members are to meet at our shop at 84 New Quay Promenade Docklands 3008.The vessel will be waiting for you at waterfront city Marina at dock C4.

2. No fires are to be lit on board the vessel or no naked flames. No Smoking and No pets on the vessels, otherwise the damaged items on the vessel will be charged accordingly.
3. No Party on all vessels. Please respect the facilities, any damage to the vessel will incur an insurance excess up to at per the membership agreement. A bond of $500 will be required.
4. No high heeled shoes should be worn.
5. No Red Wine is allowed on the boat.
6. While parked at the marina there should be No excess noise & No unruly behaviour.

7.No items are to be removed from the cruiser, please return the vessel the same as when you found it, otherwise the missing items will be charged for.
8. All instructions must be obeyed from by the skipper.The vessel failure to do so may result in the offending party being

removed from the vessel.
9. The crew member agrees to abide by the rules of crew membership at all times.
10. The vessel must be left in a tidy manner. A cleaning fee will apply as per the rules of the club at a rate of $100 per hour.

11.The passenger count must not be exceed the passenger limit of the vessel. If so passengers will be asked to leave.

12. An agreement form must be filled out prior to boarding. This will be sent to you electronically.